If your car is in bad condition, it's better to get it sold to the wreckers than to keep it sitting in your garage. That's because not only will you be saving money on its maintenance but also on storage space and insurance.
If you are handing over your car for wrecking or selling your vehicle to a wrecking yard, there are some things that you need to do before it is towed away.
It might not be the most exciting part of the transaction, but it is nonetheless essential. Here we list five such steps:
This article will talk about
Deplete Your Fuel Supply
Before driving your car to the wreckers, you should empty the petrol tank.
If the car is still in running condition, drive it until the tank is almost empty. You shouldn't attempt to empty the fuel tank alone, though. It might be dangerous if you have never done this.
Ask a staff member at the scrap yard if you need to drive the car there yourself or if they offer a car removal service to bring the vehicle there.
Take Personal Items Out
Like your home, your car will gradually fill up with things. Therefore, you must empty the vehicle before the tow truck shows up.
You won't believe what we find every day in cars, from passports to tens of dollars in cash, birth certificates, and so on, you name it.
There's a chance you'll miss some crucial details because your car isn't a dumpster, and wrecking yards aren't responsible for cleaning it.
Check under the mat, all trays, and all players. Don't forget to include any cards or insurance documents that might have critical information on them.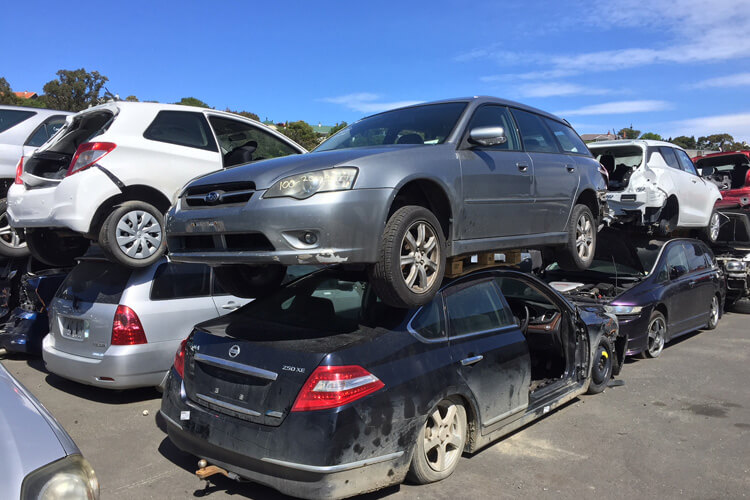 Related services
We have been helping the Otago, Southland, and Canterbury regions for over a decade now with recycling their unwanted vehicles.
Take Off Your License Plates
For your safety, this action is crucial. It's not the same as selling or trading with a dealership when you sell your car to a wrecker.
Remove the license plates and deliver them to the local NZTA agent (VTNZ) to avoid potential liabilities. Inform them that you have sold your car.
The car is no longer connected to you in the registration system, and registration is canceled. You'll most likely use a particular form that NZTA or the business you sell to has made available.
Consider Selling Individual Auto Parts
Simply expressed, you might be able to sell the parts of your car individually and get more money for it.
It's crucial to realise that some wreckers might refuse to buy a vehicle with missing parts, and if they do, their price may be much different than what is being offered for an assembled vehicle.
Selling those pricey wheels and the sound system separately might provide the best price for you. But it might be a good idea to discuss this with the salvage specialists first.
Make Several Calls
Although it might not seem like a necessary step, you can ensure that you obtain the most excellent price for your used car by making a little effort.
Remember that there is a high need for high-quality secondhand parts because auto wreckers and part sellers make up a significant portion of the market, as you read earlier.
If you don't already have a preferred wrecker, speak to at least two others. The car's value can also be estimated using one of the online calculator websites.
These are only a few tips to remember when you hand your car to the wrecker. It's easy to forget about valuables that might be left in your vehicle, but by following these reminders, you won't have to worry about losing anything important.