What happens to a car when it reaches the end of its road? What happens to it? What do automotive dismantlers do with our cars? This is a question that many people do not think about, but it is an important one.
This article will talk about
Vehicle dismantlers play an essential role in our society, and they recycle old and damaged cars and help keep our environment clean.
This post will walk you through how vehicle dismantlers process used vehicle parts so they can live on as new car components or be responsibly recycled.
Why do car owners give their cars to these salvage yards?
When a car no longer meets the owner's needs, they may choose to sell it, repair it, or give it to a vehicle dismantler. We buy or salvage broken down or junk cars and sell them as parts or whole vehicles in rare cases. This is an efficient way for car owners to get rid of their old vehicles and make some extra money.
Your old vehicle can earn you money
You can repurpose your old, unwanted car in a number of ways and make money from it. Don't let it go to waste. Investing in a reliable, green vehicle or an eco-friendly car or electric vehicle is a valuable way to contribute to New Zealand's environment after selling your junk car for quick cash.
We buy broken and damaged cars for parts. Once we purchase damaged cars from sellers, we tow them. To remove non-salvageable parts of the vehicle, we use metal scrapers. Dismantle and stock the parts. You can find specific auto parts here at a reasonable price.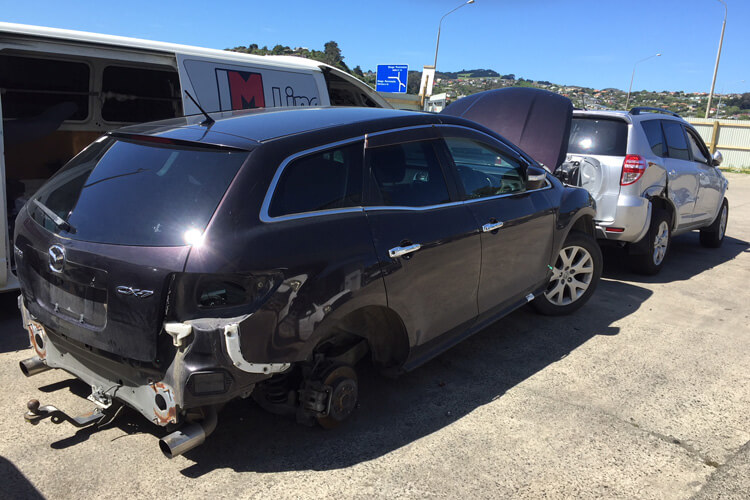 Related services
We have been helping the Otago, Southland, and Canterbury regions for over a decade now with recycling their unwanted vehicles.
The reasons for car dismantling in New Zealand
Our business helps the environment tremendously. Additionally, we help remove old cars from NZ roads by providing affordable car parts. In the long run, our reduced emissions and pollution policies will benefit future generations.
The dismantling process in New Zealand
The very first step is the extraction of gas. In this process, the car's fuel is removed and re-used. Vehicles are also stripped of toxic liquids such as oil, battery acid, antifreeze, brake fluids, and air conditioning gases.
We make a checklist of the vehicle's usable parts.
The next step is to remove the parts that can be reused. Our car dismantlers remove these manually.
We load usable car parts into containers for export.
Our recycling process involves separating broken car parts and scrap and sending it for recycling.
There is filtering and reusing of fuel, and good tires are being sold locally.
In the end, the metal recycling plant crushes the remains of the car body.
We are experts at removing damaged parts so we can sell and reuse them as a complete unit. By fostering road safety and a safer environment for future generations, our company aims to contribute to a safer world.
In case you're interested in buying a used car part or selling your vehicle, reach out to us.